About Vision Weaving
Welcome to Vision Weaving with Sarah McLeod, spiritual healer and intuitive. I offer you an experience and a journey to assist in your souls evolution and an alignment to your highest purpose. This work is an alignment of your body, mind and spirit.
My intention is to clear the discord and stagnation in your energy field, so that your radiant spirit is guiding you on your path to an enlightening experience. You deserve to live the life of your dreams and fulfil your souls purpose.  You deserve to live a life filled with joy and happiness. This is the art of transformation and you are the masterpiece.
By shifting the energy linked to destructive thought patterns in a persons field, I can assist you to create a life that is a living breathing exquisite work of art, fulfilled and passionate, vibrant and ecstatic to be alive. I acknowledge that all healing comes from the divine.  When we align with the divine plan – miracles happen.
To schedule an appointment in person or for distant session please click here 

Sarah was born in Australia and spent her childhood years running wild in New Zealand.  She currently lives in West Marin, USA with her family and considers all three countries home. Her connection to the ancestors and spirits of these lands weaves the dreamtime in her being.
Her first teacher was His Holiness Swami Vivekananda Saraswati otherwise known as Master Charles Cannon. He recently gave his blessings for the work of Vision Weaving to flourish and thrive.  It was with his guidance that she first turned to meditation and turned her focus inward to light the pathway home.
"I applaud your commitment to the truth".
~ Master Charles Cannon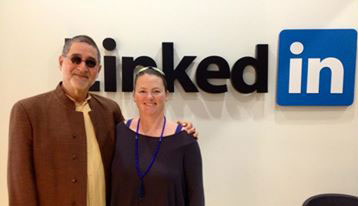 Master Charles Cannon
His Holiness Swami Vivekananda Saraswati
Soon after her life journey began she experienced an incident where her sense of self was brutally violated and obliterated into billions of fragments.  Raped and strangled as a young child, she was moments away from being murdered by asphyxiation.
The name 'Free Spirit' came to Sarah after a number of Sacred Ceremonies with a Columbian Kofan Shaman and elder.  In these rituals she experienced dying and realised later upon waking, that it was the death of her ego and the 'neutralisation' of the childhood trauma.
Through these sacred ceremonies she came to understand that it was divine intervention that has allowed her to be here today and that Great Spirit had interceded and brought her back to life in order to be of service to humanity.  She has devoted the last 40 years to retrieving the fragmented pieces of her soul through creativity, ceremony, meditation and prayer.  Now she has found her way home to herself and her spirit flies free.
While her life journey has been intense and often painful it has opened her to infinite cosmic realms of consciousness and tremendous expansion. She now channels this wisdom back through her intention with precision focus and labels it Vision Weaving.  The journey of transcending attachment to the wounded self has left her a pure vessel and she offers to light the path for others to find the liberation of their own self-realization.  She humbly offers her life in service with deepest gratitude.
Vision Weaving weaves modern technology, ancient systems of healing and artistic expression to create a powerful transmission and inspire a quantum leap of consciousness.
Sarah McLeod
Healer and intuitive Soul Seer